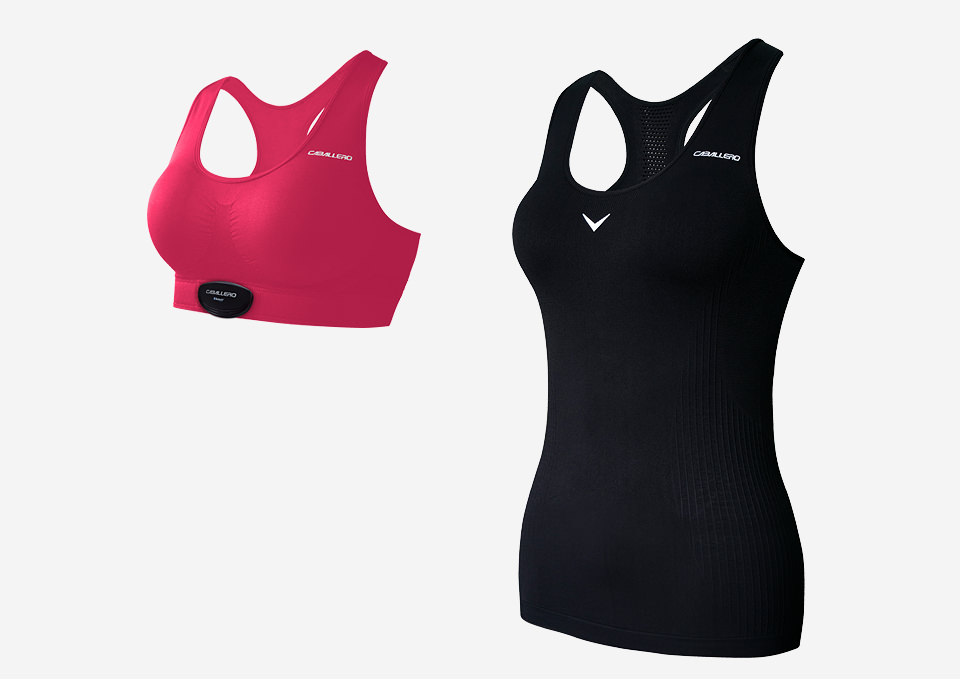 Heart Rate Sports Tops
Heart rate monitoring technology.
Light, fast-dry and fit.
Great comfort in motion
Breathable mesh on the back,
core support with slide-proof.
Removable bra pads for easy cleaning.
Heart Rate Monitor Band
All New
50% thickness reduced.
Better, lighter and more efficient!
Nylon
Tough, durable and lightweight.
Prevent electrostatics.
Lycra
Stretchable and durable.
Fit comfortably and last longer.
Elastomeric
Elastic and flexible.
Resist attrition and fatigue.
Description
| | |
| --- | --- |
| Size | S/M | L/XL |
| Style | Sports Bra | Sports Tank |
| Color | Black | Pink |
| Material | Nylon 92%, Elastomeric 9%, Silver 1% |
| Using Environment | Best for indoor and outdoor activities like running, cycling, marathon, workout and climbing. |
Basic Trouble Shooting Steps
➤ Please make sure the sensor strap is loacated right onup your heart
➤ If the heartbeat is undetectable, test again the area with a dip of water.
➤ If not detected after wetting, Turn off the mobile device or watch, and pair again.
➤ Still unable to measure, or if there is an error in use, make sure that your transmitter is in close contact with the sensing button.
(Not recommended with: Polar, Suunto transmitter)
➤ Verified that your electrode strap fits snugly against the ribs in the absence of motion, rather than just a small portion of the electrode against the lower chest.
➤ When the battery of transmitter is low, it may cause variations in heart rate. Make sure the transmitter is fully charged before use.
Contact support
➤ Still can't find what you're looking for? Need more help?
Answer a few questions and we'll give you the best options.
Our service team will contact you once we recived your customer Service Form.
Recommended Sports Strength➤ Light
Yoga
Pilates
Exercise walking
Cycling
GYM
Weight Traning
Instructions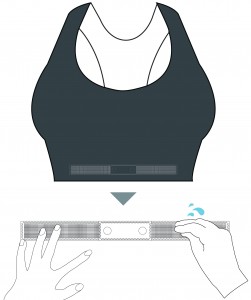 ▲Step 1: People with dry skin, please dip some water on sensors strap.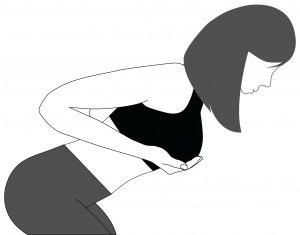 ▲Step 2: After put on the bra, bend down 45 degree forward to adjust your breasts in the right direction.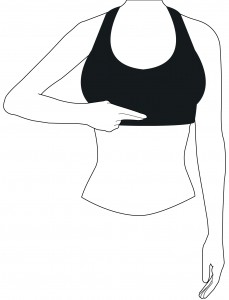 ▲Step 3: Verify that your electrode strap fits snugly against the ribs, rather than against the chest area.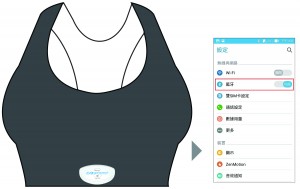 ▲Step 4: Buckle up the transmitter, turn on the bluetooth function to pair up the device.
|Please refer to the instructions from each device and description of mobile app.|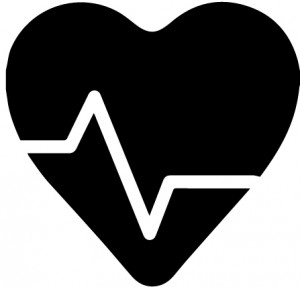 ▲Step 5: After Pairing, the heart rate detect will begin.